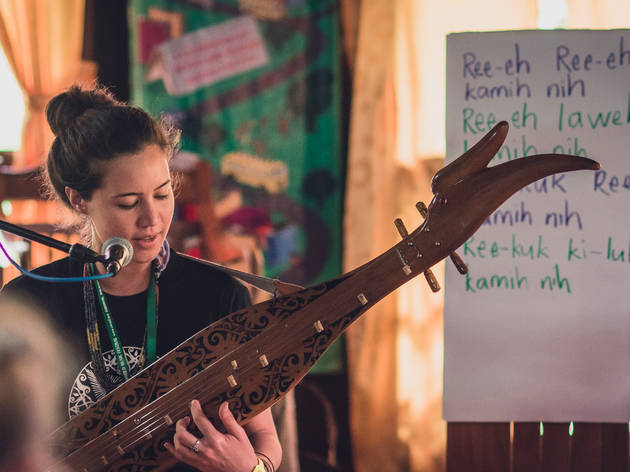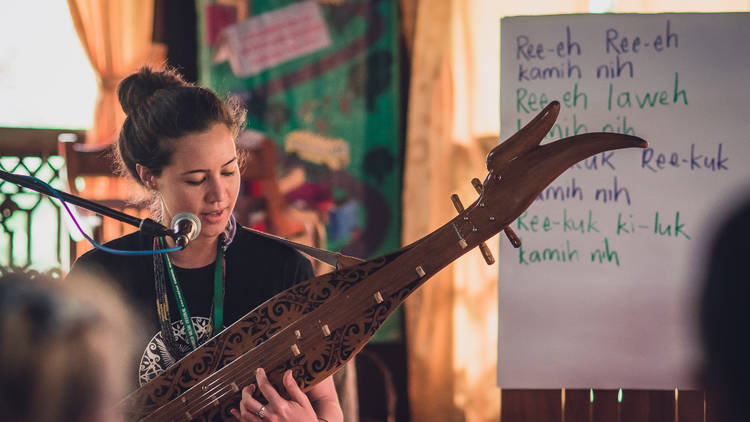 Gaslight Cafe presents Alena Murang, 17 Jan, 9pm
Gaslight Cafe at Bukit Damansara shines the spotlight on young Bornean singer-songwriter Alena Murang, whose debut EP, Flight, was released last year. A graduate from the music programme at LASALLE College of the Arts, Alena play folk music of the Kelabit and Kenyah tribes, using the traditional lute instrument sape. More information.
Swing Out Loud, Laundry Bar, Petaling Jaya, 20 Jan 8:30pm
Take this chance to learn a rollicking 30's American dance style: the Lindy hop. For those of us less confident with this fast-paced, intricate form, there's a short basic workshop at the start of the event to ensure you a great night of fun and several rounds of dancing. Live music by the East Valley Swing Band is set to play all night long. More information.
Mozart's The Magic Flute, at KLCC, 14 – 17 Jan
Let the Malaysian Philharmonic Orchestra spellbind you with Mozart's enchanting opera under the baton of conductor Guillaume Tourniaire. The Magic Flute is a staple number in the repertoire of any opera company or orchestra, since having been wildly successful at its 1791 premiere. Popular with young and old, it's playful and magical, serious and contemplative all at once. More information.
Stage Reading: The Last Bastion, Penang PAC, 21 Jan, 8pm.
Penang Performing Arts Centre presents a dramatic reading of a new play by writer Mark W Sasse. It explores the cultural clashes that happen when an American, Seth Parsons, brings home his atheist Chinese girlfriend to his conservative Christian parents. For more information on the story and the event, click here. Admission by donation to Penang PAC.
Majestic Revival at Majestic Theatre, 21-22 Jan
This series of community film screenings at Majestic Theatre honours the rich, long-standing heritage of Majestic as a cinema by presenting old and new films. Running from November 2016 to January 2017, this film programme is a throwback to when tickets were prices at RM1. Since its establishment in 1929, Majestic was the first cinema in Penang screening Chinese movies, and has remained in operation for nearly a century. Movies scheduled for January are The Love Eterne (梁山伯与祝英台) and Apa Kata Hati. More information.